Activity: Hidden Foes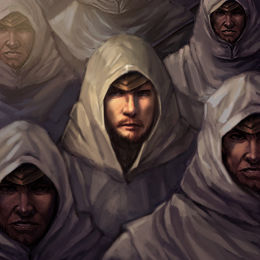 Description:
This activity tests your searching ability and patience. You gain scores by defeating NPCs that you are supposed to find. Their text box will show one of 3 different sayings.
Strategy to win:
Search for
ELITE NPC
with Description: (This will change about twice per hour. )
+10 pts - Talking will not bring you any credit!
+5 pts - Want credits? Ask the boys in my hands
+3 pts - Finding me is not going to do you any good, its all about your strength!
BONUS - Unlimited Attack Quota :
If you are farming one NPC and this NPC becomes a hidden foe, the quota will not drop and you can attack the NPC as many times as you want for farming equipments.
Activities
In game Activities gives daily drachmas. The amount is based on your Assembly level and your Activity Rank.
Activity: Get Rich
Activity: Stock Up
Activity: Restless Sword
Activity: Great Fighter
Activity: Seek Hegemony
Activity: Unknown
Activity: Unknown
Activity: Divine Equipment
Activity: Be the Hero
Activity: Hidden Foes
Drachmas from Activity
Outside of top 100: Assembly*10